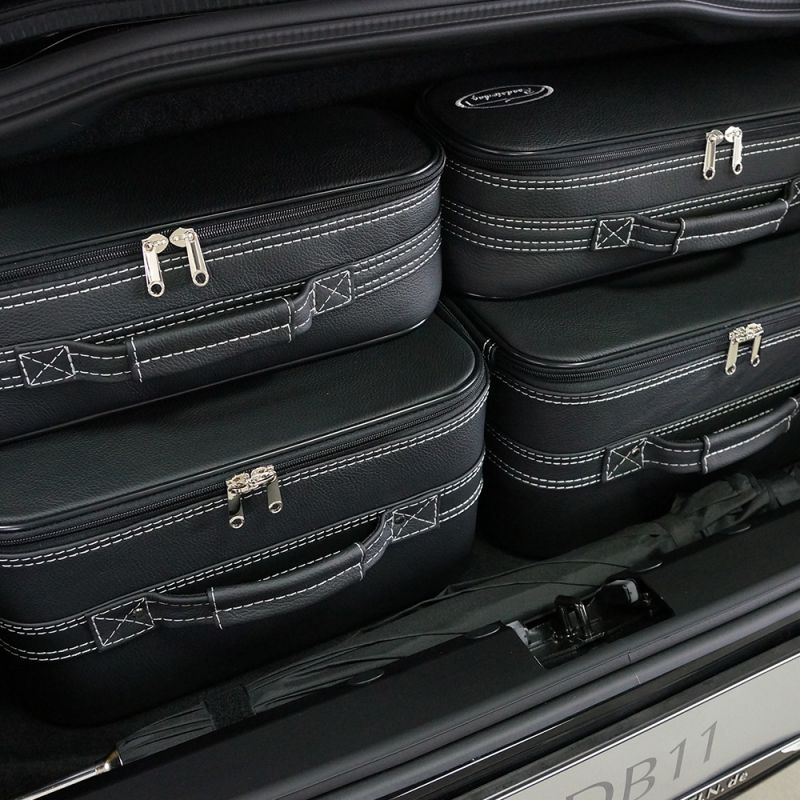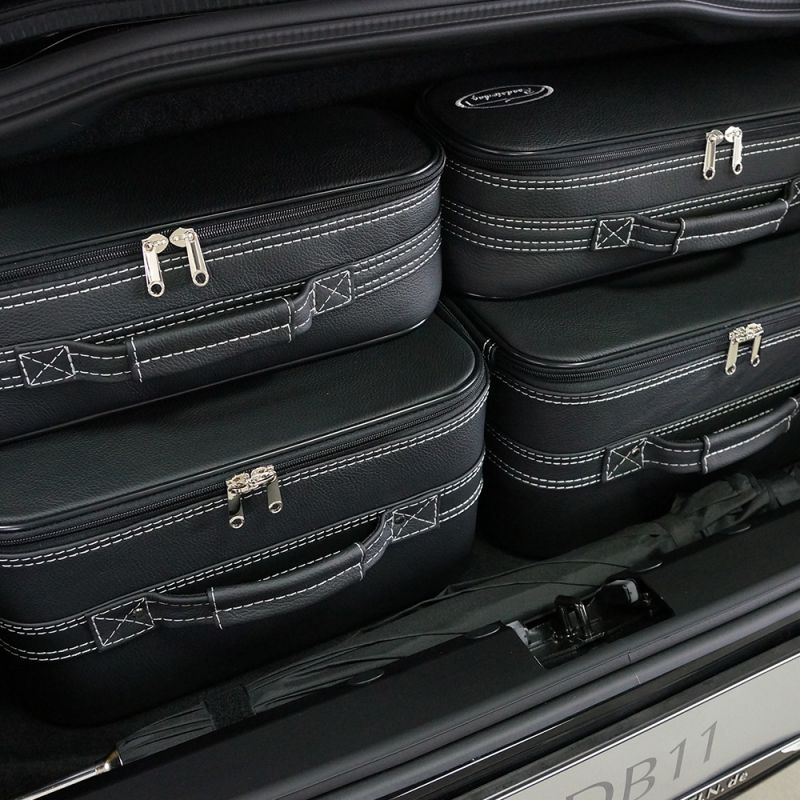 Aston Martin DB 11 Roadster / Volante (EU) 6-piece suitcase set
Prices incl. VAT
Available in 20 days, delivery time 1-2 days
More articles from +++ Roadster bag +++ to look at
product description
Product Number:
1048208
The high-quality 4-piece suitcase set for the rear trunk of the Aston Martin DB11 Volante is perfectly tailored to your car, so you do not have to save on luggage even with the roof open. The lightweight frame of the cases ensures stability and easy handling. The cases have a lockable lid with inner compartment (with zipper) and tension straps for fixing the contents of the case, so that nothing slips during the trip. The fine inner lining made of Ancarra® microfiber gives the set a classy look.
Pockets for the back seat additionally available.
Series: Aston Martin DB11 Volante
Type: Car case
Upper material: Italian leather
Interior material: Ancarra® microfiber
decorative stitching silver-grey (other colors selectable)
Main compartment with 2-way zipper
inner compartment with zipper
Tension straps inside
Carrying handles on top
Dimensions suitcase large (height x width x depth): 46 cm x 40 cm x 20 cm
Dimensions suitcase small (height x width x depth): 42 cm x 14 cm x 13 cm
Please note: The car suitcase sets are designed for use in vehicles and are not suitable as airline luggage. Please use hard cases from other manufacturers for this purpose. The suitcase sets are only available online - not available in stores.
Aston Martin DB 11 Roadster / Volante (EU) 6-piece suitcase set