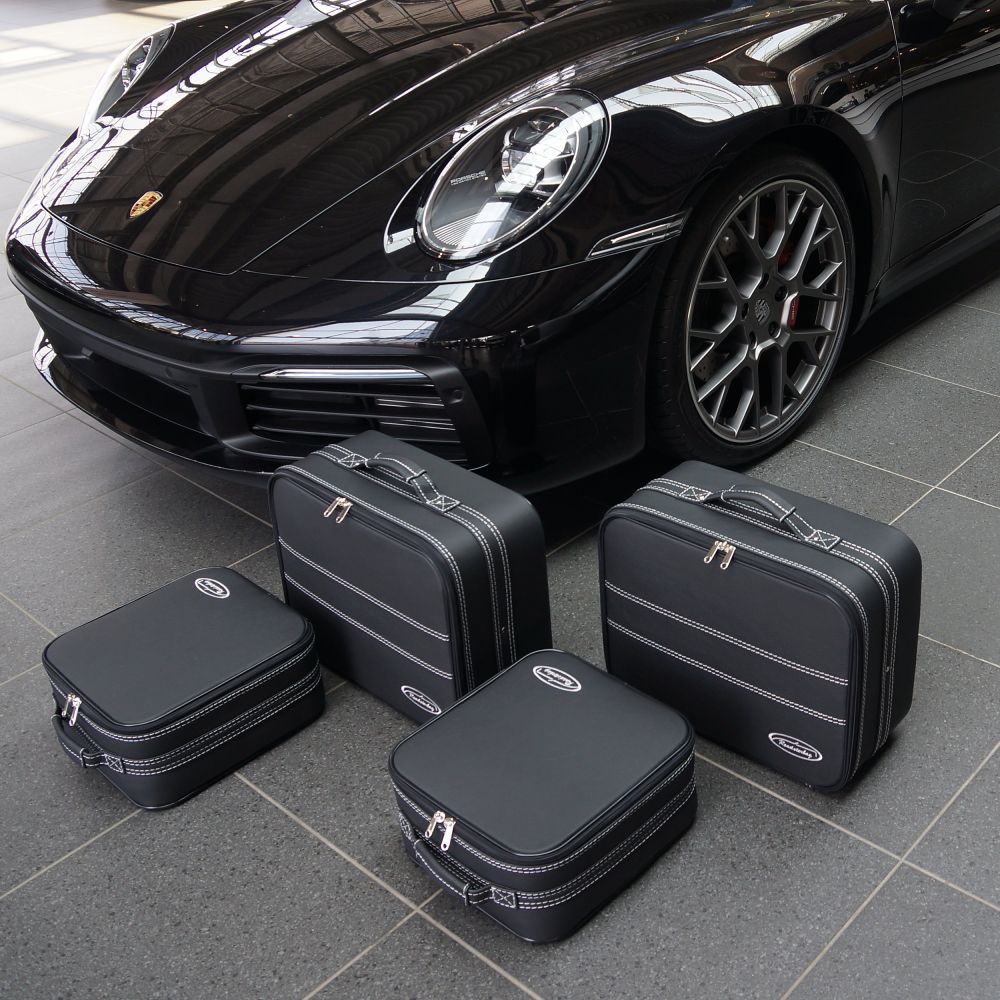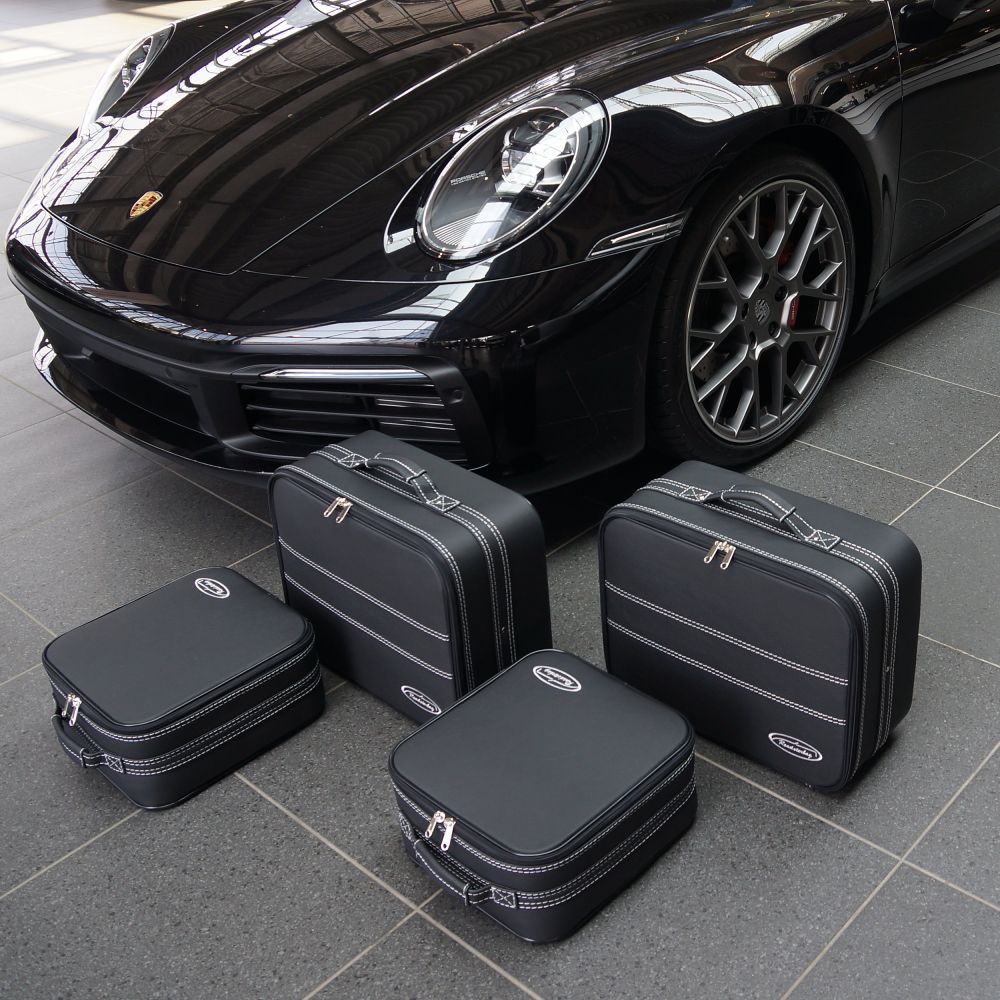 Available in 20 days, delivery time 1-2 days
More articles from +++ Roadster bag +++ to look at
product description
Product Number:
RC00101FL_rc00
For longer trips with maximum luggage Roadsterbag offers this elegant four-piece suitcase set. The exclusive cases are made of genuine Italian leather. They fit on the folded back seats of all Porsche 911 (992) models (also with wind deflector) and offer plenty of storage space. Sturdy carrying handles ensure comfortable transport even outside the car. First-class workmanship, handmade in the EU, and a high-quality lining made of fine Ancarra microfiber also guarantee a stylish and elegant appearance.

- Clearly arranged main compartments with lockable 2-way zipper, packing straps and zipper compartment under the lid (lock not included)
- Sturdy carrying handle on the top
- Made of genuine Italian leather
- Decorative decorative stitching in contrasting silver gray
- Inner lining made of noble Ancarra microfiber
- Embroidered roadster bag logo on the lids
- Handmade in the EU
- Dimensions: Suitcase A - 44 cm x 34 cm x 20 cm, Suitcase B - 33 cm x 31 cm x 15 cm


Please note: Roadsterbag suitcases are designed for use in vehicles and are not suitable as airline luggage. Please use hard-sided suitcases from other manufacturers for this purpose. The suitcase sets from Roadsterbag are only available online - not available in stores!
4-piece full leather suitcase set Porsche 911 (991+992) all models 90 liters