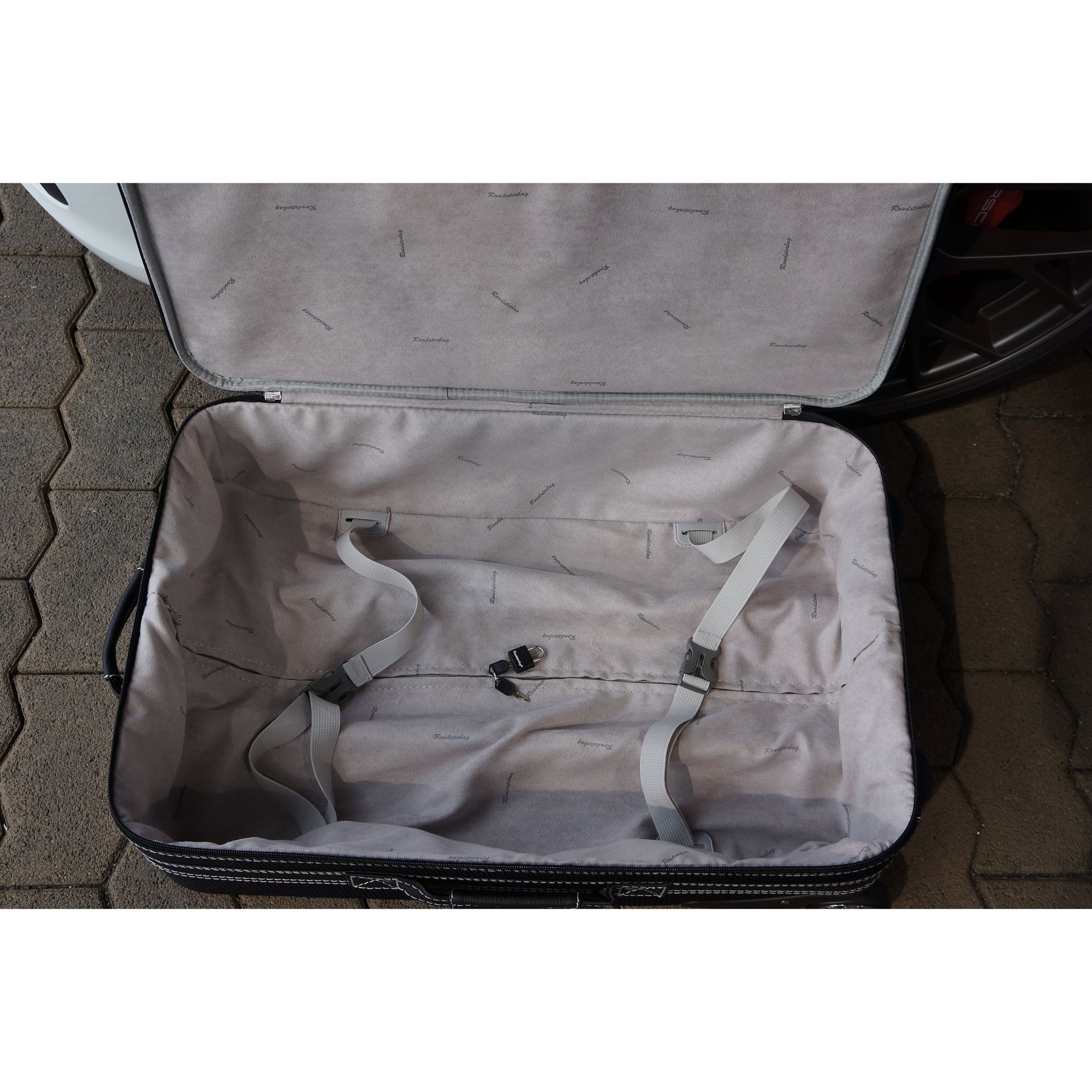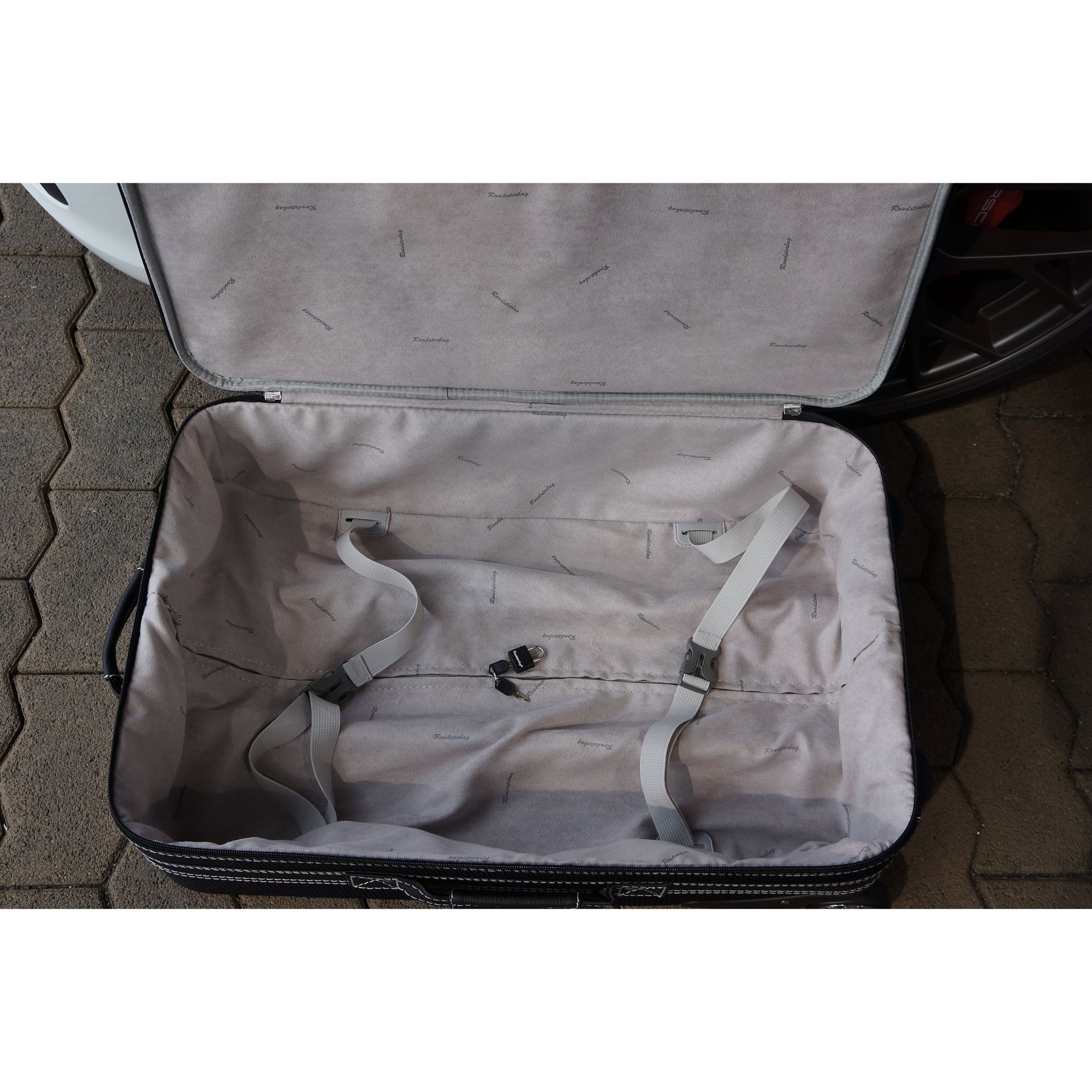 Available in 20 days, delivery time 1-2 days
More articles from +++ Roadster bag +++ to look at
product description
Product Number:
RC0019FL-911_rc00A
This three-piece suitcase set from Roadsterbag is specially tailored to the trunk of the Porsche 911 (991+992). The two trolleys make optimal use of the available storage space and the additional bag on top follows the slope of the trunk cover due to its wedge shape. The luggage can also be transported comfortably outside the trunk thanks to convenient carrying handles and a stable wheel system. The first-class workmanship, handmade in the EU, a high-quality lining made of noble Ancarra microfiber and a look that blends seamlessly with the interior design of your car also guarantee a stylish and elegant appearance.
Trolleys:
2 wide, ball-bearing casters with classy, chrome-plated spoke rims
Spacious main compartments with lockable 2-way zipper, tension straps and zip compartment under the lid
Sturdy, adjustable telescopic handle with double aluminum linkage and locking button
Sturdy genuine leather top and side carry handles
Travel bag:
Clearly arranged main compartment with practical 2-way zipper
Sturdy carrying handle made of genuine leather at the top
General:
Lightweight construction frame - for lightness and stability at the same time
Made of special, particularly robust luggage nylon
Decorative decorative stitching in contrasting silver gray
Fronts and handles made of genuine Italian leather
Inner lining made of fine Ancarra microfiber
Embroidered Roadsterbag logo on the lids
Handmade in the EU
Suitable for Porsche 911+992 Convertible and Coupé and Porsche 911+991 Convertible and Coupé
Not suitable for: 911 Allrad, 911 Turbo, 911 4S
Please note: Porsche installs different trunks depending on equipment and model. Please measure your trunk before ordering and let us know the dimensions in the comment field. For this trunk set, the dimensions of the trunk floor should be at least 66 x 36 cm.

Please note: Roadsterbag suitcases are designed for use in vehicles and are not suitable as airline luggage. Please use hard-sided suitcases from other manufacturers for this purpose. The luggage sets from Roadsterbag are only available online - not in stores!
3-piece suitcase set with 2 wheels Porsche 911 (991+992) front 103 liters